Av og til får jeg en idé eller et innfall, som selvfølgelig innebærer at jeg slipper alt jeg ellers har i hendene, og kaster meg over garn og pinner.
I går dukket en slik idé opp, og her er en liten smakebit.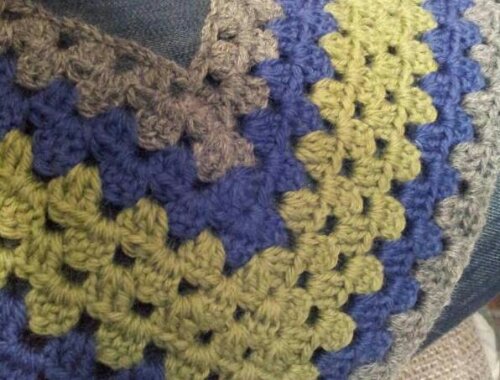 Om det ender opp som jeg har tenkt er vel fortsatt heller uklart, men så langt ser det lovende ut 🙂
Sometimes I get an idea of something I would like to make, and when such an idea comes along, I have to try it out immediately. The photo shows a glimpse of the idea I got yesterday, so far, so good.