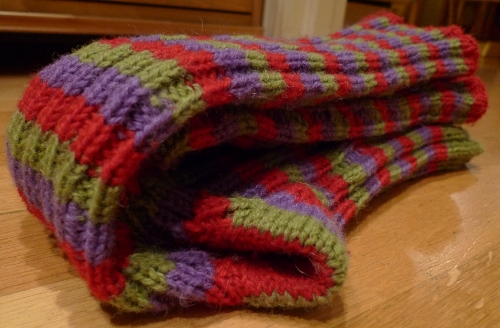 Denne ullbuksa til Lars begynte jeg vel på i vår en gang tror jeg, om ikke det var enda litt før, men i romjula fikk jeg faktisk endelig strikket den ferdig. Det er utrolig hvor lenge en bukse som mangler et halvt bein kan bli liggende så lenge når det går så fort å strikke den ferdig bare man setter i gang 🙂
Den superfine mariusgenseren var julegave fra tante Inger, tusen takk!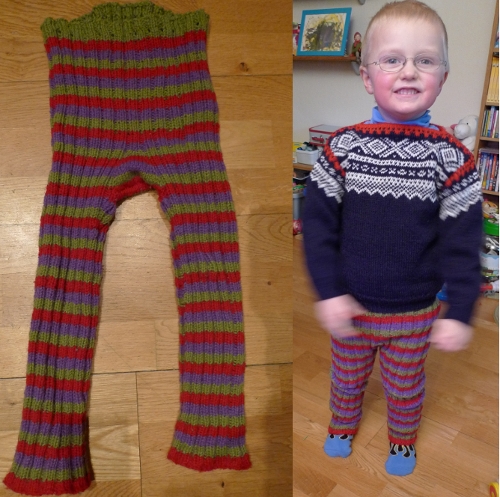 Pattern: Ribbebukse from "Strikk til Nøstebarn"
Yarn: Mor Aase wool
Needles: 4.0 mm

I think I started this pair of pants this spring, or maybe before, and the last months it has only been missing half a leg. But, finally! And in good timing too, with all the snow we have here now.