I går var vi på ordentlig byutflukt. Først besøkte vi Oslo reptilpark, siden Lars er så opptatt av slanger for tida. Dette var første gang jeg besøkte parken i de nye lokalene i St. Olavs gate, og det var mye større og finere her enn hva jeg husker fra de gamle lokalene.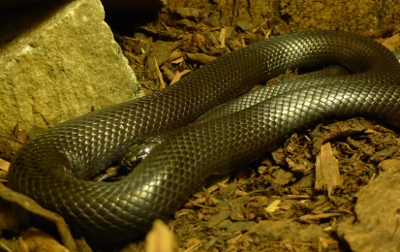 I parken var det selvsagt slanger (eller denne saken er vel kanskje en snok…)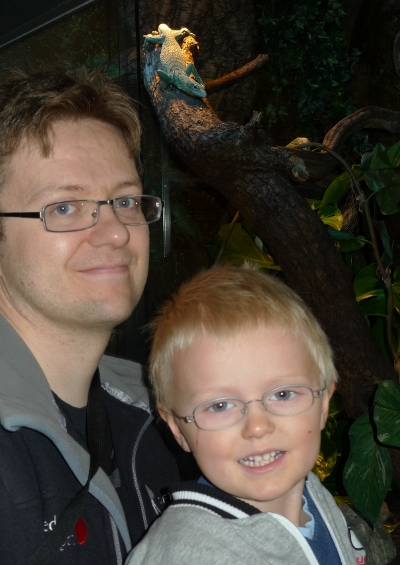 og øgler (altså den øverst i bildet 🙂 )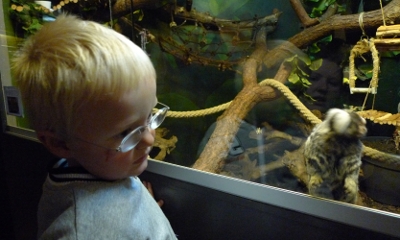 Men nå hadde de også to supersøte små silkeaper, Thomas og Harald.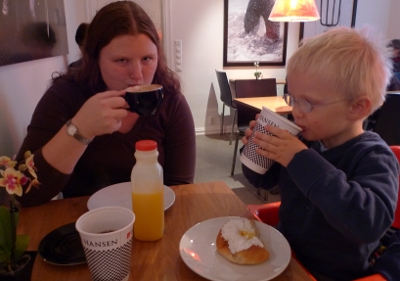 Når vi var så nærme kafélandskapet på St. Hanshaugen ble det kaffe, juice og skolebrød hos Baker Hansen.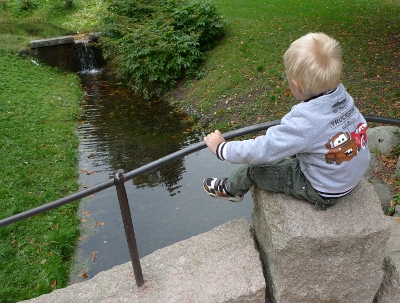 Og er man først på St. Hanshaugen må man innom parken også.
Jeg sendte gutta avgårde dit, mens jeg snek meg til en tur innom Fretex. (Jeg klarer ikke å passere butikken uten å gå innom, men det ble ikke noe denne gangen heller. Ingen av servisedelene eller de andre retrotingene jeg er på utkikk etter var å se, antakelig fordi relativt mange andre er interessert i de samme tingene 🙂 )
Lars sovna på banen på vei hjem, og etterpå var alle enige om at det hadde vært en fin tur 🙂

Yesterday we had a nice family trip downtown. We visited Oslo reptile park, had a little snack at a café, and visited St. Hanshaugen park. A great day!