Sist vi henta en pakke på posten fikk vi utlevert denne postsekken fra Royal Mail. Den opprinnelige emballasjen hadde visst blitt skadet i postgangen der ute i verden, så derfor denne sekken.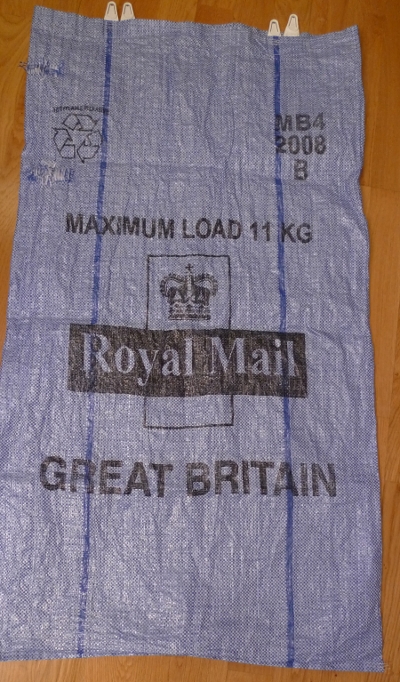 Jeg synes det var morsomt med teksten på sekken, så sekken fikk seg en runde i vaskemaskina på 30 grader, og i dag ble den forvandlet til et stort nett, for eksempel godt egnet til å frakte klær og støvler til og fra barnehagen.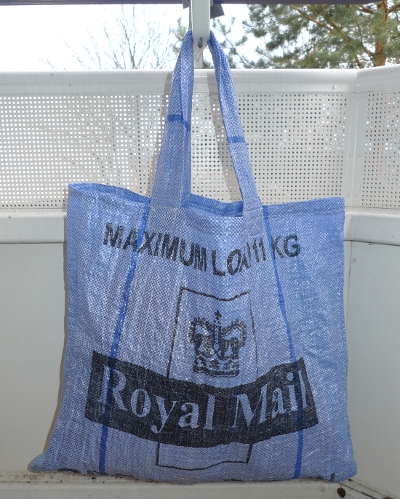 Dagens andre gjenbruk kombinert med sysselsetting av poden er en tom kakaoboks som ble lett vasket innvendig og deretter kledt med A4-klistreark (jeg burde egentlig ha brukt to ark så kakaoteksten ble helt borte). Så var det klart for poden utstyrt med tusj. Nå har vi en boks til å ha alle magnetbokstavene og tallene i.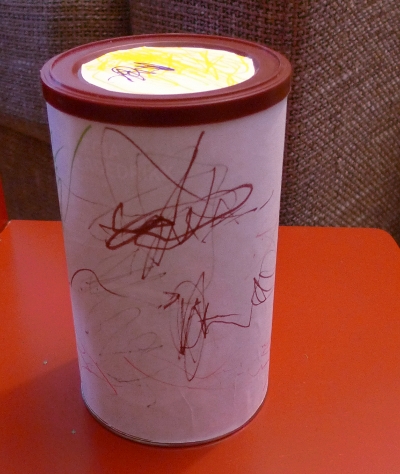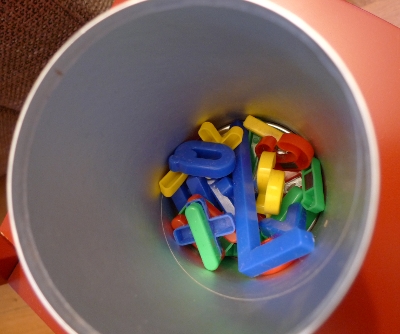 I got this post bag last time I ordered some books, the original packing was damaged, and Royal Mail had been kind to wrap it in one of their bags. I though it was fun with the text "Royal Mail" and "Maximum Load 11 kg", so today I made it into a bag with handles. Useful for bringing clothes to and from the kindergarten, or when we go for picnic in the summer.
Todays other reuse was an empty box covered with a white A4-sticker. My son decorated it, and now it keeps all the magnetic letters and numbers.