Det ble hjemmedag med en febersyk gutt i dag, og når man er for syk til å gå i barnehage og for frisk til å bare sitte rolig og se på tv så gjelder det å finne på noe morsomt å gjøre. Baking pleier å være populært, og etter litt nærmere gransking av våre påsketomme kjøkkenhyller og kjøleskap fant jeg ut at rundstykker uten melk var det mulig å skrape sammen ingredienser til.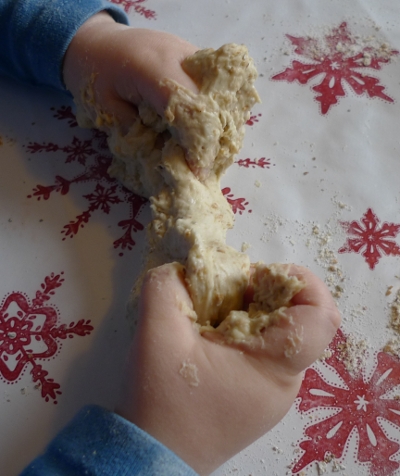 Klissing med deig. "Mamma, jeg sitter fast!"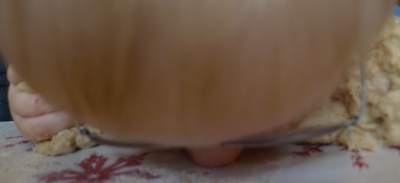 Smaksprøver av deigen..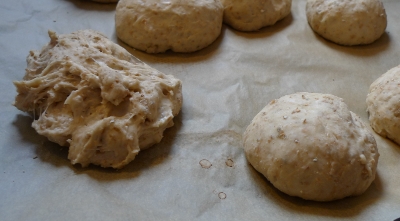 Endelig ble deigklumpen (eller det som var igjen av den) klar til å settes på plata.

My son got a temperature yesterday, so today we had to stay home. Staying home we a little boy which is tired of being ill can be challenging and we have to find up fun things to do. Today we made rolls, and it was fun to play with the dough, eat it and, finally, enjoy eating the finished rolls.