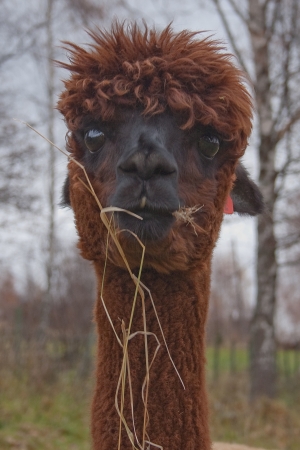 Pappa var for et par uker siden på besøk hos Knapper alpakka, og jeg spurte så pent om han kunne kjøpe med en bitteliten hespe med garn til meg. Det ble mer enn en liten hespe og jeg slapp å betale (og godt er det tror jeg:-). Er jeg heldig jeg eller? 🙂 Nå må jeg bare tenke ut hva jeg skal lage av det eksklusive garnet, imens funker det fint å bare lukte og klappe litt på det innimellom.
Her er dyrene: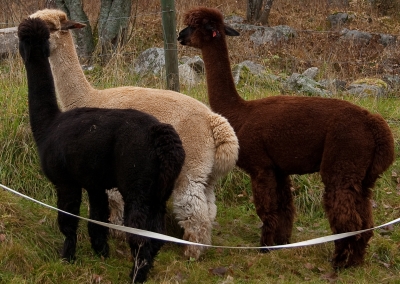 Og her er garnet, man ser hvilket garn som kommer fra hvilket dyr:-)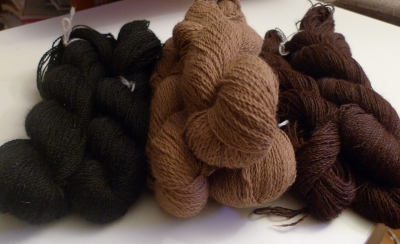 My dad visited the alpaca farm Knapper alpakka some weeks ago, and I asked if he could my a tiny little skein of yarn. And I got a lot more than a little skein, lucky me! Now I'm thinking of what I want to knit out of it, in the meantime I have to touch and hold it now and then:-) The photos show the animals where the wool comes from.