Mai er neppe den klassiske "strikke varmende halsplagg"-måneden, men allikevel ble det sånn at jeg nettopp har fått ferdig to slike plagg:-)
Halsen er strikka av malabrigo, som jeg fikk i et garnbytte av ei jeg har blitt kjent med via Ravelry. Det er nok det mest eksklusive jeg har strikka med, og det er utrolig mykt og godt. Jeg gleder meg til å bruke denne halsen neste vinter, planen var at den skulle ha vært i ferdig i løpet av vinteren som var..
Skjerfet er et enkelt Baktus-skjerf, jeg la opp fire masker, og økte på hver 4. omg til halve garnnøstet var brukt opp, deretter fellinger. Dette skjerfet ble også tydeligvis ferdig akkurat litt seint. Jeg har en vårjakke som har en dyp v-utringning, og jeg (trodde jeg) trengte et skjerf som kunne dekke halsen og litt nedover utringningen på kalde vårmorgenener. Jeg kunne jo ikke vite at det skulle være så mye fint og varmt vær i april/mai. Ergo, dette skjerfet kan vel trolig få ferie fram til høsten.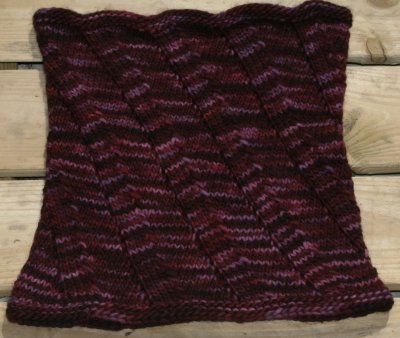 Pattern: Birthday Cowl
Yarn: Merino worsted from Malabrigo
Needles: 4.5 mm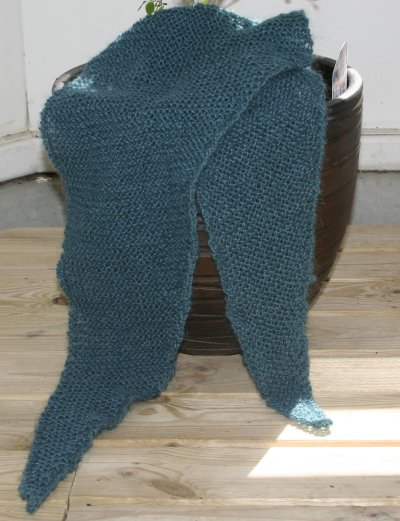 Pattern: CO 4 sts, increase on same side every 4th row. When long/wide enough decrease on same side until 4 sts remaining.
Yarn: Kitten Mohair from Sandnes garn
Needles: 5.5 mm

Despite of being May and relatively warm outside, I've been finishing a cowl and a scarf. The cowl was started during the winter, but I never managed to finish it in time to use it. It is knitted in Malabrigo which I got in a swap, and I think it is the most exclusive yarn I've ever used. It is so soft, and I'm looking forward to use this cowl next winter. The scarf was intended for use now, together with my spring jacket. But it has been so warm in Oslo the last weeks, hence I probably don't need this scarf either before fall.