Symaskina er i flittig bruk for tida, og de tidligere nevnte vognposestoffrestene er fortsatt ikke brukt opp, så i dag, når lillegutt tok formiddagshvilen sin, sydde jeg et lite nett til han. Timingen var bra, for etter luren gikk vi til biblioteket, og da var det stas å ha et eget nett til barnebøkene:-)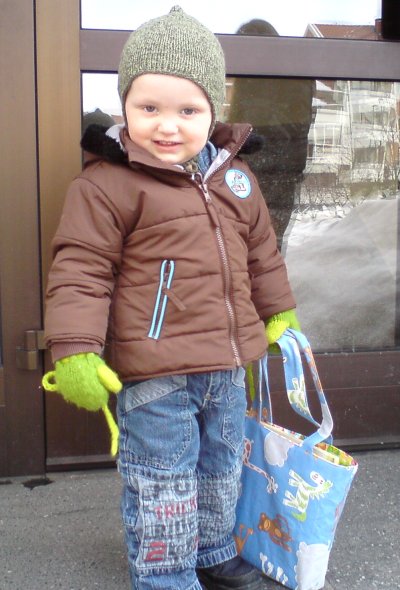 Nettet er vendbart, og jeg valgte et uvanlig friskt fôrstoff til meg å være. Jeg har sydd etter denne tutorialen fra Super eggplant.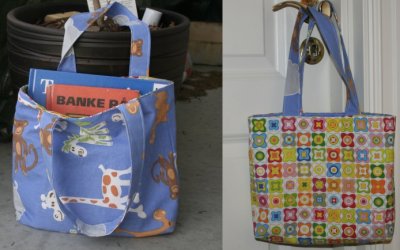 Today I made this little bag for my boy. I sewed it during his nap, and I finished it so he could use it for carrying books when we went to the library. It is nice to have a colorful fabric bag for carrying his stuff in, rather than in boring shopping bags. The bag is made from this tutorial from Super eggplant.