Denne helga har stort sett blitt brukt til noe så spennende som rydding. Desverre foregår ryddinga vår etter skippertakprinsippet, og alt utsettes til siste liten (eller helst litt etter). Denne helga var det blant annet utestående hagearbeid på programmet. Jeg kaller det hagearbeid, selv om vi det foregår på en balkong.
De fleste plantene hadde tatt kvelden (eller rettere sagt, høsten), men flere nelliker og en av solsikkene så tydeligvis ingen problemer med å spare blomstringa til november. Den stakkars solsikka fikk bli med inn, mens nellikene forhåpentligvis roer seg snart der ute og gjør seg klar til overvintring. I hovedkassa har ericaene endelig kommet på plass. Jeg synes det er så koselig når det lyser i lilla på balkongene, små fargeklatter i en ellers så grå høst.
Med det samme jeg allerede var jordete på fingra fikk jeg somla meg til å så banan-, daddel- og kaktusfrø som jeg bestilte fra stueplanter.no for en stund siden. Det kan ta flere måneder før det spirer, så det blir spennende å se om jeg klarer å la være å drepe frøene før den tid. Ha en fin og kreativ uke!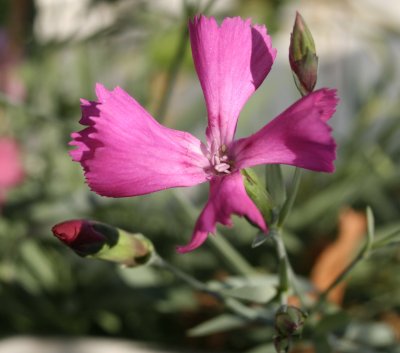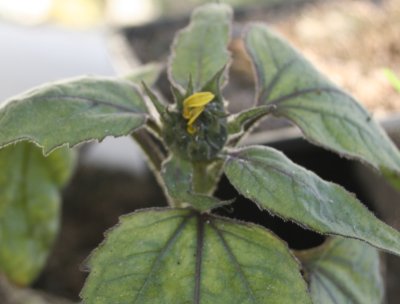 Most of this weekend has been spend with various sort of tidying and organizing. We always get behind with tidying, and sometimes we just have to spend (a lot of) time to get things in order again. I have been working in our garden (well, really it's just a balcony.. we just like to believe it is a garden:-) And I was amazed that some of the flower where blossoming now. For being in Norway, that is both late and cold. I planted out some ericas, it is nice with some color in a gray fall/winter. While I was at it I continued indoors with sowing seeds of banana, date, and cactus. It will be exciting to see if anything will pop up from the earth.
Have a nice week!