Påsken nærmer seg, så jeg vil bare ønske alle som er innom en riktig god påske!
Selv skal jeg på den vanlige besøksrunden til foreldre og svigerforeldre. Selvsagt med håndarbeidsprosjekter i bagasjen, så kanskje jeg har noe å vise fram her etter påske:-)
En typisk dag i min påskeferie vil vel inneholde omtrent følgende: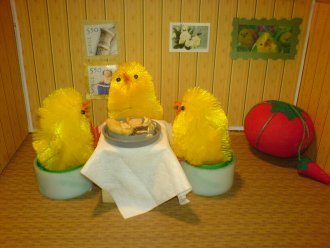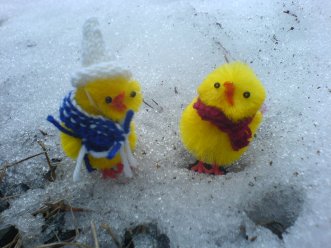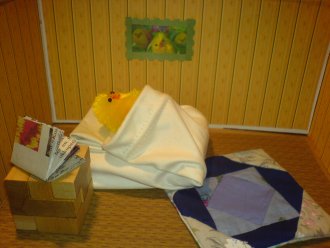 Happy Easter!
It is time for Easter, and we will as usual visit our parents. I have of course filled my bag with craft projects, so I will hopefully have something to show you, in a week and a half.
I wish you all a happy Easter!